CDL-A FLATBED TRUCK DRIVERS – GLASS RUN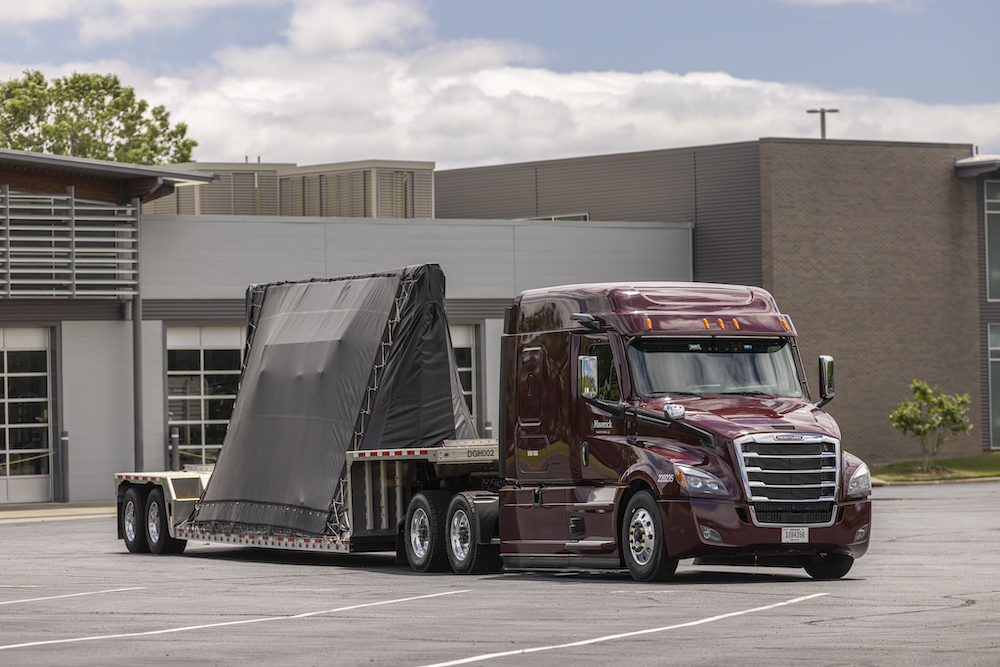 Maverick Transportation is hiring & ready to help you grow your professional truck driving career!
With over 43 years of success, service, and support to our credit, one thing is clear: Maverick is the place to advance your truck driving career! Maverick's Glass Division offers professional CDL-A flatbed glass run truck drivers, superior advantages like home time that is second to none, outstanding pay, industry-leading training, and the newest and safest trucks on the road. Being the best is simply The Maverick Way®! Whether you are looking for OTR or Dedicated lanes, you'll be part of something great with our glass driving opportunities.

Check Out Our Top Tier Health Benefits! NOW Going into Effect, the First of the Month After Just 30 Days of Employment and You'll Earn Your Paid Time Off MONTHLY!
Experienced CDL-A Glass Truck Drivers (6+ mos experience) Pay:
Earn up to $92,000 per year or MORE!
Average between $1,600-$1,750 per week
$.64-$.68.5 per mile starting pay
Weekly Guarantee Pay (NEW INCREASE!)
$50 Tarp Pay & $30 Glass Rack Pay – 85% preloaded freight!
$1,000 PRE (Pre-employment evaluation) Pay
$1,000 Flatbed Business Unit Training
$1,000 Glass Business Unit Training
Travel, lodging, breakfast and lunch provided
Addt'l Performance Bonus Intro Rate $.01 per mile
CDL-A Glass Student Truck Driver Pay:
Students earn up to $79,000 First Year! (Depending on division)
Averaging $1,350-$1,500 per week!
Student starting pay $.60 per mile
Weekly Guarantee Pay (after going solo)
$.02 increase at 3 mos & 6 mos
$750 PRE (Pre-employment evaluation) Pay
$700 Flatbed Business Unit Training
$700 Glass Business Unit Training
Travel, lodging, breakfast and lunch provided
Training Pay $700/week
$400 Graduation Pay (paid out on first dispatch)
Addt'l Performance Bonus Intro Rate $.01 per mile
Job Benefits & Advantages
Affordable, Industry-Leading Health Insurance Plan that goes into effect the 1st of the month after 30 days of employment!
Earn your PAID time off Monthly! (Begin earning PTO in your 3rd month of employment)
Driver Holiday Pay (6 PAID holidays each year!)
PAID Life Insurance
Employee Support Programs
Maverick Smart Phone App to keep YOU connected
In Truck Wi-Fi for $5 per week on the reliable First Net Network
Dental, Vision & Disability/Accident Coverage
Virtual Doctor on Demand Visits
Cancer Coverage
401(k) + Match (Maverick will match 100% of your contributions up to 5% of your weekly pay on a weekly basis for each week that you contribute)
Paid PRE (Pre-employment evaluation) Pay and Training
Monthly Technology Stipend
Tuition Reimbursement
GI Bill™ OJT approved
Sponsored CDL Training Available
1,000-$2,000 Driver Referral Bonus

Based upon experience of hired driver
Drivers who are considered a rehire are not eligible for the referral bonus payout

$500 Non-CDL Referral Bonus

Includes securement, technicians, and office positions
Our driving careers have exhibited PROVEN success of applicants from many different industries including:
Food and Service
Armed Services
Medical
Warehouse
Towing and Recovery
Oil Field
Information Technology
Farming
Independent Contractor
Construction & more!
Are You Ready For MORE? Call or Fill Out Our Form to Speak with a Recruiter and APPLY TODAY!